Back to all posts
Posted on
Girls Volleyball Team Takes Silver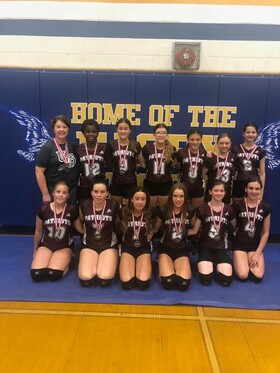 Hello St. JPII!
The growth of our girls volleyball team has been absolutely incredible!
At our first league game on Tuesday, these girls had trouble moving their feet and passing a ball. During our second league game on Thursday, we got a little better. You know what happened this weekend -they soared!
We made it all the way to the A final in our first tournament with only 2 previous games under our belt! Couldn't be more proud of them! Way to go girls and huge congrats on your silver medal! 
The sky is the limit for these girls!
- Coach Riess