Back to all posts
Posted on
Terry Fox Run 2019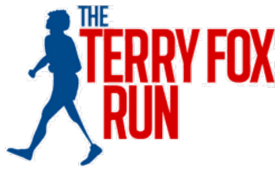 Dear parents/guardians,
Your child will be participating in a school-wide Terry Fox Run on Monday, September 23rd beginning at approximately 12:45PM. Students will be running for approximately 35 to 40 minutes in a predetermined course around, and off, school grounds. Teachers will be placed around the course in key areas to ensure that all students know where to go as this will be a new course for the whole community. Not only does it promote physical activity with our students, it also encourages community involvement by raising money for cancer research. As the students will learn in their classrooms in the coming weeks, Terry Fox was very much a modern day superhero who fought through much adversity in order to reach his goals.
This year, we will also be having an assembly with a special guest speaker. Darrin Park, a representative of the Terry Fox Foundation, will be joining us for an assembly beginning at approximately 11:30AM in the school gym. Mr. Park will be sharing his personal message of perseverance, determination and the Terry Fox Spirit. He is a passionate speaker and one our students will surely remember. 
In lieu of requesting fundraising via canvasing and/or online donations, we would like to honour Terry's legacy as he requested during his run – do your best.  The "Toonies 4 Terry" initiative is a fantastic way to support this worthwhile cause. We are asking that from now until the 23rd, students bring a toonie or two (J) if possible, for the foundation. We will be collecting all of the money in a jar and donating it directly to Darrin and the foundation on the day of the run. There of course is no obligation to donate. If the best you can do is run on that day, then run with all you have got. As always, parents are welcome to come and join us for this fantastic, school event!
If you have any questions, please feel free to contact Mr. Hebert via e-mail at scotth@eics.ab.ca
Thank you for your support and Happy Fundraising!
Sincerely,
Mr.Hebert & Mrs. Ethier
Terry Fox Run Coordinators