Athletics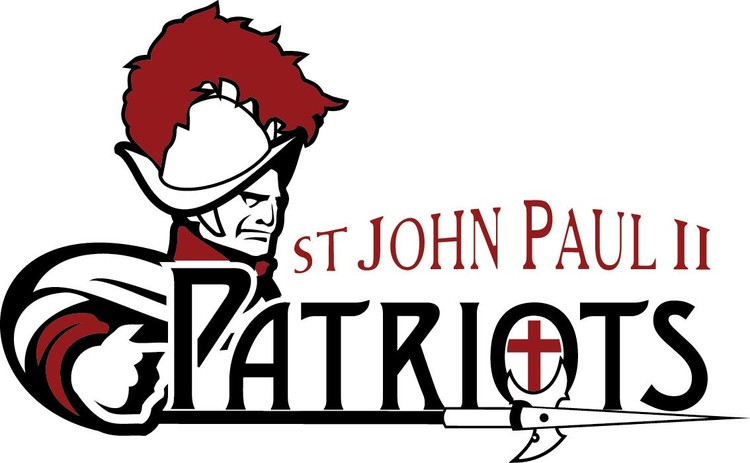 The Patriots compete as a 2A school (population between 100 and 299) in the Edmonton Metro Zone of the Alberta Schools Athletics Association. This zone includes teams from the city of Edmonton as well as neighboring communities such as Leduc, Beaumont, and Fort Saskatchewan. Zone tournaments are held by each sport near the end of their respective seasons to determine our zone's representative at the provincial championship.
ELIGIBILITY TO PARTICIPATE IN ATHLETICS
In order to participate in athletics students must maintain a satisfactory level of achievement and attendance, as well as display positive behaviour in order to represent Patriot athletic teams. A minimum course load of 800 instructional minutes must be taken in order to maintain eligibility to participate.
Senior/Junior High Sports Programs
Golf
Sr. High teams are coached by Mr. Gau. Tournaments are held in May, June, and September. The zone tournament is held in mid-to-late September with provincials held the following week for those that qualify.
Cross Country Running
Senior cross country runs from September to the middle of October. Students are eligible to train on their own and still participate in meets.  Mrs. Lemmens will be leading the squad this year.
Volleyball
The senior volleyball teams have developed a great program and continue to have very successful teams. Try-outs start at the beginning of the school year and league, zones, and provincials continue until late November. The Senior Boys are coached by Mr. Gau, Graham Czibere and Jason Letwin and the Senior Girls by Mr. Lennox, Mr. Keats and Mr. Hardy.
The grade 9 Junior teams play in the EIPS league and continue to see great successes each year in their competition. They are coached by Mr. Kozitzky, Miss Cava and Rhianna Zazula.
Basketball
Basketball begins it's long season in early November and wraps up with the zone play-offs in mid March. Mr. Kozitzky and Mrs. Balla are the head coaches of the Senior Boys and Girls. Our grade 9 Juniors are coached by Mr. Reader.
Badminton
The season begins in early March and concludes with the Zone play-offs in mid-to-late April. League games are played before and after spring break. Many games are played in the short season. Mrs Damur, Mrs. McClure and Mr. Romanowski are the coaches of the seniors and juniors.
Curling
League is played from October to December with league playoffs ending before Christmas. The zone championship is held in mid-to-late February. The curling team is coached by Miss Panich.
Track and Field
Track and Field begins in May and lasts to late May or early June. Students have the opportunity to participate in a couple of meets before zones and provincials. Mrs. Lemmens and Mr. Reader are the coaches of this year's track team.
Rugby
Rugby starts in early spring. The boys are coached by Mr. Roberts and continue to build a strong program. 
Volunteer coaches have always been a welcome part of our programs. If you are interested in being a part of our athletic programs please contact the school for more information.
Being a part of the community of St. John Paul II is especially rewarding to the many young men and women who enjoy involvement in the many sports teams at the school. The athletes gain sports related knowledge and experience through their involvement in team and individual sports. Throughout their years at John Paul II, the players will also see the relationship between sport and their faith through the efforts of our coaches and staff. Players develop a sense of pride in themselves by achieving success in a positive competitive atmosphere.
The names of our student athletes are prominently displayed during the season on the feature wall of the gymnasium, giving them recognition for their dedication as ambassadors of our school.