School News
Welcome Message from Principal Stecyk
Posted on

August 27th, 2018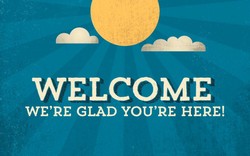 Welcome to St. John Paul II Catholic School!
On behalf of the entire staff, I would like to formally welcome all of our students to St. John Paul II Catholic School for the 2018/2019 school year. We are all very excited for the upcoming school year in our newly-transitioning facility. Our building has been undergoing a re-configuration and renovation the past few months and we are all awaiting its final completion. Please realize that some construction is still yet to be completed in the portable additions and exterior landscaping will not be finalized until late September.
Nevertheless, teachers and staff have been hastily readying their classrooms and preparing learning spaces for the arrival of our students. The four new portables are in place, the parking lot has been modified, the baseball diamond relocated, perimeter fencing installed, and new sod laid for outdoor recess activities. However, it will still be at least a year before the planning, funding, and installation of a new playground will be completed. Stay tuned to see how you can become more involved in this process.
St. John Paul II Catholic School will continue to be a "closed campus," as began at OLA last year, for the safety and security of our students. Students WILL NOT be permitted to leave school property throughout the course of the day. As such, we have secured a cafeteria manager over the summer and are optimistic that the school cafeteria will be operational shortly after the start of the school year. More details on services provided will follow in the weeks to come.
If plans have changed over the summer and you WILL NOT be attending school at St. JPII, please notify the front office immediately. It is imperative that we have an accurate student count so that we can finalize class lists, determine spaces in option courses, and plan activities for the year. We can be reached at 780-992-0889 starting Monday August 27th from 8:30am-3:00pm.
The bell schedule has been included in a link near the bottom of this newsletter. Please click on the button to view the bell times.
Finally, I wish you all the very best this school year and remember that God's plan for you is great; you just need to listen and pray.
Mr. Robert Stecyk
Principal